ChoiceLocal Offers Exceptional Home Inspection Marketing
More and more often, people are going online to shop for almost everything. At ChoiceLocal, we understand that businesses are constantly looking for new and creative ways to reach their clients online. With assistance from our digital marketing team, your home inspection business will see improved traffic flow and an increase of customers.
In today's digital world, most consumers use search engines like Google to search for home inspection businesses in their area. Using search engines also helps them find the best prices for home inspection services. With ChoiceLocal, we can help you create a home inspection marketing plan that uses a variety of digital marketing strategies that are proven to bring you new customers and help increase client retention rates.
Marketing Strategies That Work for You
At ChoiceLocal, we know that different businesses require different marketing strategies. In our comprehensive digital marketing plasn, we offer a number of different digital marketing services and strategies, however, you may not need all of our services to grow your business.
Our services include:
Search Engine Optimization (SEO) & Pay Per Click (PPC) – our professional SEO and PPC specialists can ensure that your website attracts more customers through search engines queries.
Recruiting – empower your business to overcome recruiting obstacles and start interviewing quality candidates.
Analytics & Reporting – during monthly meetings you will receive detailed reports, as well as discuss goal setting and pathways to help your business strategies evolve over time to accommodate the growth you will experience.
Marketing Automation – new and returning customers can be reached with information on your most recent deals and special offers.
Reputation & Review Management – this helps businesses garner a better understanding of their client and employee happiness, which is key for ongoing success.
Social Media Services – our social media services help you connect with consumers and make it easier for customers to refer your business to their friends.
Customer Relationship Management (CRM) – our lead management system that allows users to see all financial efforts and resulting revenue, profit and return on investment.
Download Our Free Guide to Home Inspection Marketing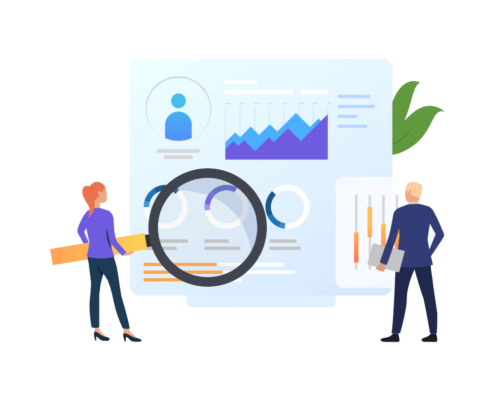 If you do not have a large online presence or a home inspection marketing plan, we can show you the ropes and help you on your journey to success. Take a look into our case studies that prove how our marketing strategies help a variety of businesses. Choose the services that work best for your company and we will be here every step of the way to provide you with feedback, information, and new strategies.
Why Trust ChoiceLocal?
When it comes to home inspection, your employees are the experts. However, when it comes to marketing, our agency has years of experience crafting tried and true marketing strategies to set you up for success. By working together, you can focus on the inner workings of your business while we take care of your digital home inspection marketing needs.
Get Started with ChoiceLocal
If you run a home inspection business and need help with digital marketing, contact ChoiceLocal today and request a free marketing strategy from ChoiceLocal today.