By Riley Herendeen
Search engine optimization (SEO) is a complex process within the digital marketing world. For those who are not familiar with SEO, it can often be difficult to break down and truly understand its underlying concepts. SEO is extremely strategic, but it is a vital part of digital marketing and is essential for creating successful online businesses. Fortunately we have simplified things a bit with our latest infographic that allows you to look at SEO in a way that makes sense.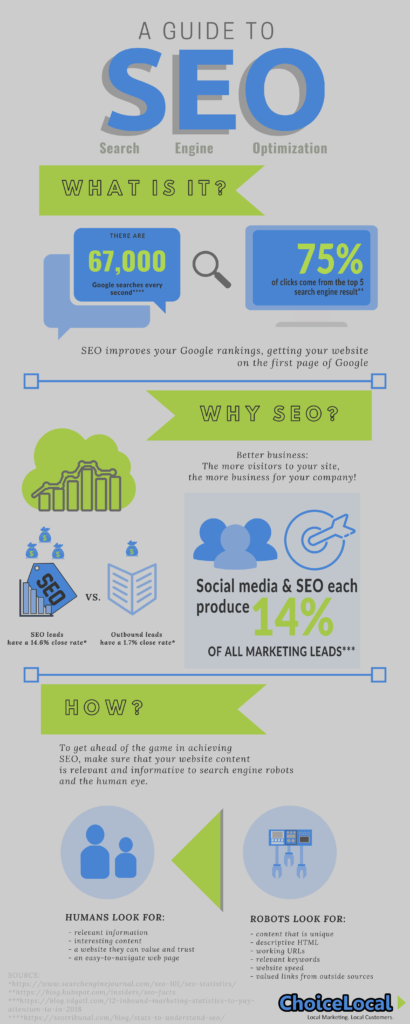 Need more info about SEO? Give us a call at 855-867-5622 or request a free digital marketing strategy!
About the Author
Riley Herendeen is a college student at Chapman University in Southern California and is an intern at ChoiceLocal. In her spare time, she likes to take photos and play tennis.