Infographic by Ali Dieken
We hear it all the time in marketing – "Content is king." And this is, to a large extent, true. Content on your website, Google My Business, social media, blog and more can greatly improve your rankings.
But it's not just that simple. The content you post must be relevant, the right length, and posted to the right place.
Our latest infographic helps you find out more about how to develop and execute a content strategy that has the most impact for your efforts!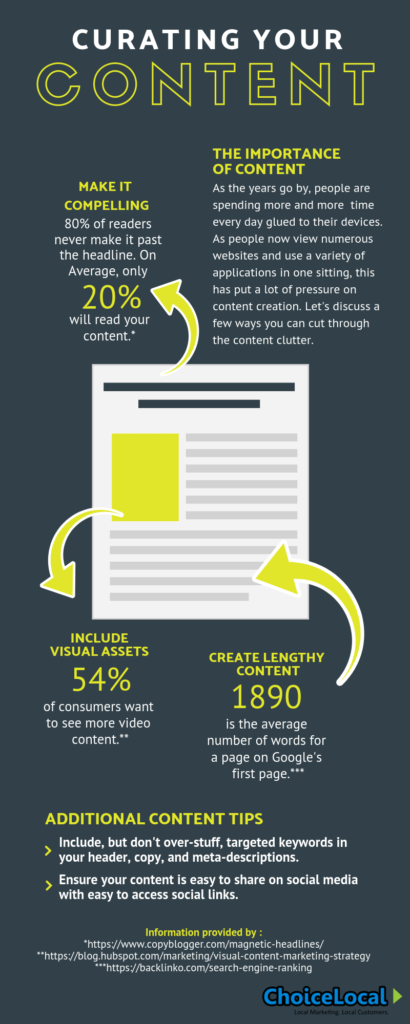 About the Author
Ali Dieken is an Account Executive at ChoiceLocal, specializing in search engine optimization and speaking fluent Google Analytics, BrightEdge and Hubspot.