Infographic By Amy Vaughan & Colin Brotherton
When it comes to making your site more visible to potential customers, search engine optimization (SEO) and pay per click (PPC) are the way to go! When these two marketing tactics work together you can see an increased amount of visibility, data, brand-awareness, quality content, traffic, and more.
Check out our latest infographic to learn more about the benefits of utilizing SEO and PPC together: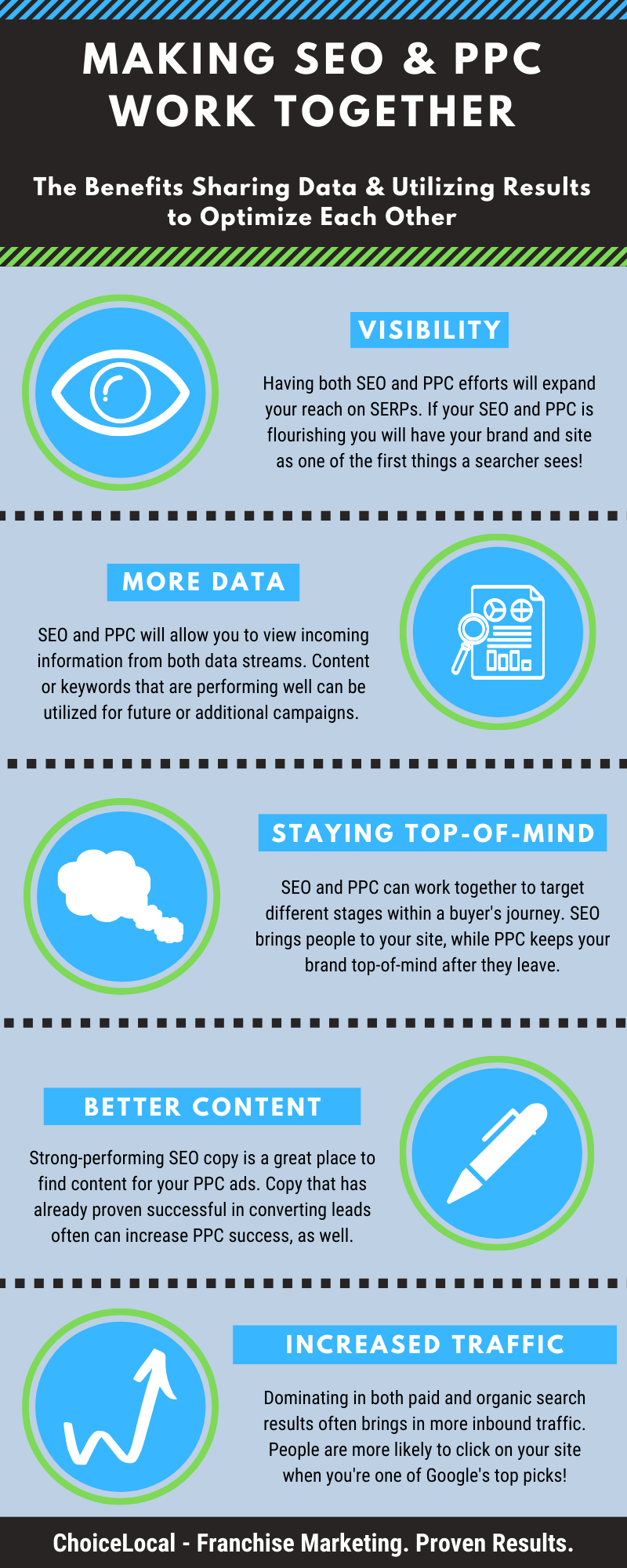 About the Authors:
Amy Vaughan is a Digital Marketing Specialist at ChoiceLocal, specializing in website audits, search engine optimization, and content creation. In her free time, she enjoys climbing, kayaking, reading, and playing with her three golden retrievers, Maxi, Holly, and Reagan.
Colin Brotherton is a Paid Search Specialist running campaigns on Google, Microsoft, and Facebook. When he's not clicking away at work he enjoys being outside as much as possible, playing music, and watching sports.