Taking a Digital Approach to Estate Sales Marketing
In the 21st Century, the general public starts their search for any big purchase on the internet. This makes digital marketing for any industry an essential part of their growth plan. For the estate sales industry, you should always be looking for ways to improve your online presence. When using services to boost your presence on the web, you stand to retain many of your current customers and attract new ones.
What Digital Marketing Services Should You be Using?
With so many different digital marketing services and techniques out there, how can you know which ones will work for estate sales? The truth is that your business probably doesn't need to use a multitude of services. Instead, your marketing strategies need to be more focused on those services that offer the highest rate of success in your industry.
Some of the highest value services include:
Social media – consumers frequently turn to social media services such as Facebook, Instagram, and Twitter for referrals and to learn more about your latest offerings.
Your website – adding optimized and quality content to your website will increase your ranking on search engines allowing your customers to find you more easily.
Email and ads – these are an excellent way to reach your customers directly, letting them know about specials and new offerings.
Download Our Free Guide to Estate Sales Marketing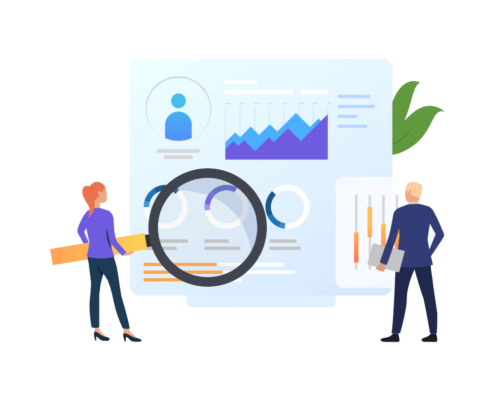 Is Digtal Marketing Right for Your Company?
If your estate sales company currently has a digital marketing strategy in place, you are probably well aware of its value. If you don't and still are unsure, ChoiceLocal can provide you with analytics demonstrating the effectiveness of our digital marketing strategies and what does and doesn't work, including feedback on your current strategies and site.
While we figure out the specifics of your digital marketing plan, you can focus on what you do best: serving your customers.
Get Started with ChoiceLocal
Are you ready to take the next step? Request a free marketing strategy from ChoiceLocal today.