Why Be A Teammate at ChoiceLocal?
We are a top performing franchise marketing agency backed by a mission statement of 'Help Others.
We lead with our culture and our core values with an emphasis on a work/life balance. You will be working in a team environment that focuses on you growing personally and professionally. professionally.  We believe in 'killing it where you are at', so that you become an expert in your role before climbing the ladder. You will be part of a team of servant leaders full of passionate, driven, and capable people that demonstrate our core values and are generous at heart. You will do work that will touch people's lives and make the world a better place.
At ChoiceLocal, we have built a culture of knowledge, innovation, and learning. We focus not just on what you already know, but also how we can help you grow to become the best you can be in a lively, supportive and transparent environment. You will be supported by our group of talented individuals who are focused on delivering positive local franchise marketing results to our partners.
Our Core Values
One of the reasons we have been able to build such a successful team are because of the core values we live by, hire by and promote by.
Integrity in All Things
No one is perfect and we remind ourselves that mistakes can happen, but it is important to always be upfront about them so we can learn and grow from them. Integrity is critical to building upon a foundation of trust.
Amazing Customer Service
We strive to go above and beyond for our partners so that they are able to grow and meet their professional and personal goals.
Everyone a Leader
We believe that as leaders in this industry, we should put others' interests before our own. This means helping teammates when they are in need as well as being a resource to our partners.
Candor With Goodwill
Part of being a team is being honest with one another – if we can talk about it, we can fix it and we strive to do this with kindness and compassion. We handle situations head-on and are always transparent with our partners and teammates about their growth and improvement.
Family
We understand that the marketing world is fast-paced and often overwhelming. At ChoiceLocal, we do our best to ensure that our team can focus on their family, health, and well-being by creating a healthy work/life balance and providing world-class benefits. We support each other like a family and make sure we take care of each other.
Giving
With a mission to 'Help Others', the core value of 'Giving' is a natural one. ChoiceLocal has collaborated with many charities (Habitat for Humanity, St. Jude Children's Research Hospital, The Ronald McDonald House, Providence House and more) in the past several years to help better the world around us.  We donate approximately 10% of our profits to the Benjamin Isaac Foundation, and we give each ChoiceLocal team member one full day of PTO per quarter specifically for them to be able to volunteer.
Our Benefits
At ChoiceLocal, we understand that in order to provide exceptional service, we need to set our team up for success. In addition to our culture and our emphasis on a work/life balance, our benefits include:
-Medical Insurance (ChoiceLocal pays 75% of coverage)
-Dental and Vision Insurance (ChoiceLocal pays 50% of coverage)
-8 weeks paid maternity leave
-2 weeks paid paternity leave
-Paid bereavement leave- 3 days for close family (including miscarriage), 2 for extended family, 1 for a close family friend, relative or pet
-Voluntary Life Insurance
-401k
-Profit-sharing available after one year of service
-Flexible work hours
-Full-time remote work opportunities
-20 days of PTO when hired and 24 days of PTO after 5 years on the team
-11 Paid Holidays for Full Time Employees – New Year's Day, Martin Luther King Jr. Day, Memorial Day, Juneteenth, Independence Day, Labor Day, Thanksgiving, the day after Thanksgiving, Christmas Day, 2 Floating Holidays
** A team member may substitute another Holiday for any of the ones listed and simply needs to partner with HR to grant that request**
-A paid year-end refresh where the office is closed from December 26th-December 31st to allow team members to relax and reset for the year ahead
-ClassPass Fitness membership
-Regular activities for fun and stress relief
-Annual Holiday Parties
Top Workplace Awards
ChoiceLocal has consistently won multiple awards for being a top place to work. These awards are direct results of feedback from the amazing people that work here.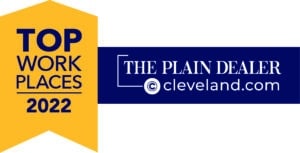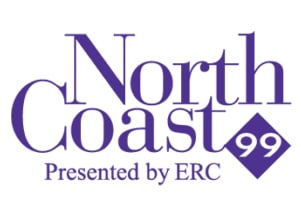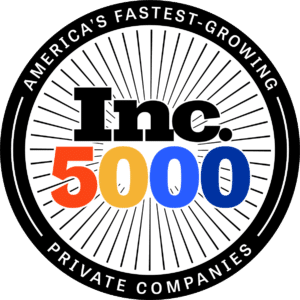 Join The Team!
Some of the positions within our ever-growing company include:
Digital Marketing Specialists (SEO)
Digital marketing specialists create and optimize content for their partners' websites and work in close coordination with account executives. As a digital marketing specialist, you will be required to complete assigned tasks effectively, review program performance for each partner, conduct tests and report findings during company-wide meetings, perform SEO audits, and independently address specific pages/parts of each program that are not performing to expectation.
Paid Advertising Specialists (PPC)
Paid advertising specialists at ChoiceLocal are responsible for developing Google Ads, Microsoft Ads, and Facebook Advertising Strategies for our clients. This includes designing tests and identifying new opportunities to reduce wasted costs and increase conversions for our clients. It also includes orchestrating the entire advertising approach – everything from ads to landing pages, to spot-checking forms. Successful paid advertising specialists will bring a professional PPC experience and will love to learn, teach, and test new things.
Social Media Specialists
Social media specialists are members of an important cross-functional team within ChoiceLocal. They are subject matter experts in the area of social media and execute strategies in both paid advertisement and organic social posting. Social media specialists focus solely on creating content, graphic design, posting in accordance with the content calendar, and monitoring/optimizing campaigns. These team members have an important role in driving marketing success for our partners and to the rest of the organization. They must work to create success for our partners by following the practices, conventions, and culture of the broader organization.
Email Marketing Specialists
Email specialists are responsible for the execution, maintenance, and reporting of email distribution and automated marketing programs, including drip campaigns, newsletters, and nurture campaigns. In this role, you will be responsible for analyzing and reporting campaign performance to increase engagement and conversion. You will develop optimizations that drive learnings and increase KPIs through A/B testing, and platform updates, while working closely with our internal teams to provide quality and accurate deliverables for our clients. This role is perfect for a data-driven marketer with quantitative/analytic capabilities with a strong knowledge of email marketing best practices, digital marketing, and competitive trends.
Partner Development Specialists
As a partner development specialist, you are responsible for the initial contact of a potential partner.  Your responsibilities are to schedule and conduct the initial discovery meetings with potential partners to learn more about their goals, needs, backgrounds, and where ChoiceLocal can bring value. You will be working closely with another more experienced team member to make sure the needs of the potential partner are understood and that the strategy is aligned with their goals in mind.  A partner development specialist will assist their partner development manager in any way possible to better serve the potential partner.
Account Executives
Account executives are digital marketing strategists, managers, project planners, and partner success advocates. They meet at least monthly with partners and are responsible for their satisfaction, which must be delivered through close coordination with a digital marketing specialist. The individual decisions and actions of the account executives at ChoiceLocal add up to the health and potential for growth of the business. Account executives have a large responsibility to themselves, their team, and above all else, the partners who trust them with their success.
Partner Success Specialists
Partner Success Specialists are digital marketing strategists, project planners, and partner success advocates. They will serve as a point of contact with partners and are responsible for their satisfaction. They are also responsible for developing and executing online strategies to help our partners drive more business. The position touches on local listings management, review management, content posting, and search engine optimization for partners' sites. With a hands-on approach, they also focus on bettering processes for these tasks and looking for strategy opportunities for our partners and the network. The individual decisions and actions of a Partner Success Specialist at ChoiceLocal adds up to the health and potential for growth of the business. Partner Success Specialists have a large responsibility to themselves, their team, and above all else, the partners who trust them with their success.
While we are always looking for great individuals to join our team, please visit our LinkedIn Page to see what positions are currently open at ChoiceLocal:
If you would like to be considered for future opportunities or just hear about other positions that ChoiceLocal offers on our team, please fill out the application below, submit your resume, and someone will be in touch with you as soon as possible!