Optimizing Digital Marketing for Fitness Centers
No two industries are alike. Regardless of what field you're in though, it's important to have a good digital marketing strategy. But just like each field comes with its own unique challenges, the way you market and promote your business will change depending on the industry you're in.
If you're operating a fitness center, you're competing against national chains and local centers alike. To new clients, these centers might not be very different. But with an effective marketing strategy, you can make your fitness center stand out from the rest.
How Do You Curate Your Marketing Strategy for Fitness Centers?
You might be hearing a lot of buzzwords and quick-hits on how to market your business. But the truth is, your marketing strategy has to be unique to your industry and business.
Even after it's implemented, you'll frequently improve upon it, based on the feedback that you'll receive. That's why it's important to talk out your strategy with a professional marketing agency, who can handle your plan from start to finish, and change it as needed. Here are some tools to help get you started!
Download Our Free Guide to Fitness Center Marketing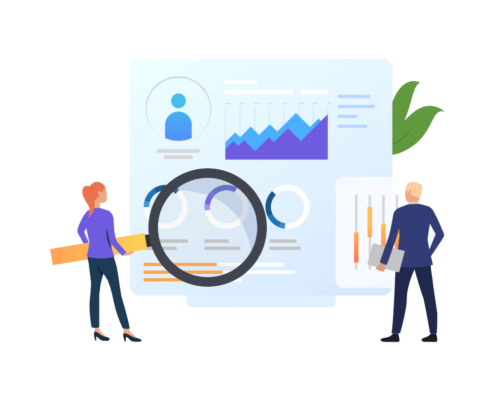 Strategic Social Media
Having a consistent social media presence can help build your fitness center's reputation online and in the community. By being active on social media and creating engaging posts, you're giving people a reason to interact with and learn more about your fitness center.
Search Engine Optimization
It's important that when people search for fitness centers in your area, your business pops up. Combined with other marketing strategies curated for the fitness industry, it's important to have content on your webpage that entices people to visit. Blogs and pages on your website that answer frequently asked questions can help improve your Google rankings.
Contact ChoiceLocal to Learn More
A good digital marketing plan, regardless of the industry, is a consistent part of your business strategy. It's one that constantly changes, improves, and evolves depending on the needs of your business. ChoiceLocal can help you implement and curate a digital marketing plan that fits all of your business' needs.
Are you ready to take the next step? Request a free marketing strategy from ChoiceLocal today.