Digital Marketing for Flooring Companies
Flooring companies of all sizes are feeling pressure when it comes to marketing themselves online. Tactics that may have worked for years – such as advertising on TV and in papers, as well as word of mouth – might not have the same impact today as they did even five years ago.
As your consumers' attention shifts from traditional to digital media, you might be wondering how to both get new customers and keep your existing client base. A good digital marketing plan can go a long way in getting your company more brand-name recognition and long-term customers.
What Is Digital Marketing and How Can It Help?
Digital Marketing is an umbrella term used to cover a few tactics. At ChoiceLocal, we offer a wide range of digital marketing tactics to help flooring companies grow their brand, client base, and return on investment. Here's a breakdown of what your digital marketing strategy might encompass and how it can help your flooring company:
Search Engine Optimization (SEO): Using keywords and quality content, along with other elements of a digital marketing plan over time will help your business be on the first page of a google search for "flooring companies" and similar targeted searches.
Social Media Marketing: With social media, you can show off your finished work, advertise to existing customers, and have a solid foundation for people to share your profile to potential customers looking for your services.
Analytics and Reports: Digital Marketing services offer reports on how many views your site is getting and where those visitors are coming from. This allows you to adjust your goals and see first-hand how your business is growing.
This is just some of services ChoiceLocal offers. The actual services may vary depending on your flooring company's exact goals.
Download Our Free Guide to Flooring Marketing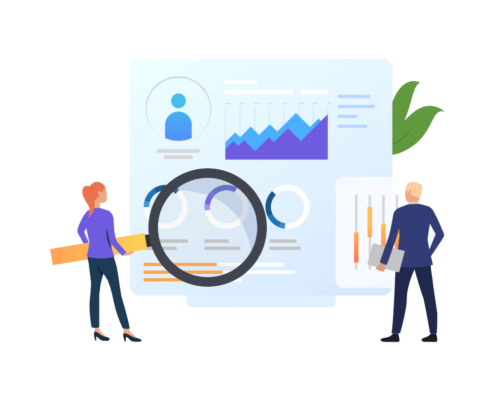 Why Use a Digital Marketing Agency?
Everybody's an expert in something. Hiring outside of your own company will help promise you're getting expert help. It allows you to focus on running other parts of your business and serving your clients.
Get Your Free Marketing Strategy
Are you ready to take the next step? Request a free marketing strategy from ChoiceLocal today.