Digital Marketing for Locksmithing Companies
Are you looking for a way to make your locksmithing company stand out from the local competition? More often than not, consumers in this industry are looking for an immediate fix, so being one of the first locksmithing companies they find online will be a huge win for your business.
This is where digital marketing steps in. Digital marketing is a conglomeration of digital tools that help your business stand out from competitors on search engines, social media, and paid advertising.
The goal of digital marketing is to increase your presence and visibility online and track your successes and opportunities to implement bigger and better marketing tactics. When you have a successful digital marketing strategy, it's easier for potential clients to find you.
How Does Digital Marketing Attract Customers?
With digital marketing from ChoiceLocal, it's easy to attract customers by:
Creating Killer SEO Tactics: We will be able to drive customers right to your business by having your site be one of the first results when someone googles key phrases, like "locksmiths in my area"
Having Ahead-of-the-Curve PPC: Our Pay Per Click (PPC) team will get your business in front of your target market through paid advertising and sponsored search results
Producing Engaging Social Media Content: We can help cultivate your social media accounts to showcase your services in action and retain customers over time
Making Your Site User Friendly: ChoiceLocal will help you optimize your website to ensure it is engaging, easy to navigate, and has your services, prices and call to action buttons built-in
With ChoiceLocal, we will also add relevant customer testimonials to your site, as well as include your service areas. Creating a digital marketing plan that works for your specific industry will help you stand out from the competition, both big and small.
Download Our Free Guide to Locksmith Marketing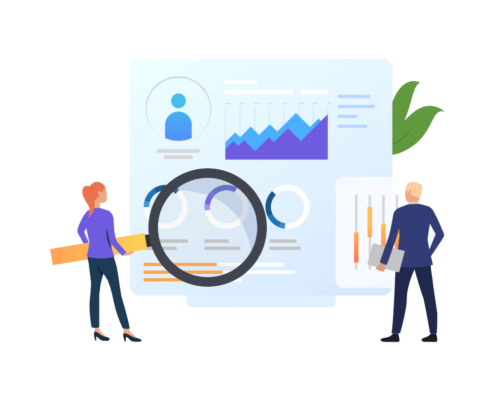 Keeping Track of Successes and Opportunities
When working with our agency, you will get key tracking information to see how your digital marketing strategy is performing. We will be able to show you how many customers are clicking to your website, where they're coming from, and when they give your business a call.
As we gather more data we will be able to tweak your strategy and change goals and methods along the way. If one tactic doesn't work, we will adjust your strategy until we see success!
Get Started with ChoiceLocal Today
Are you ready to take the next step? Request a free marketing strategy from ChoiceLocal today.