Marketing Strategies for Your Downsizing Company
The average person starts their search for what they need using search engines like Google, Yahoo, and Bing. If you have been considering increasing your presence online for your downsizing business, digital marketing is the answer. The right digital marketing strategies can drive more customers to your website, resulting in a significant increase in traffic flow, which in turn leads to more customers.
Which Digital Marketing Strategies Work Best for the Downsizing Industry?
With so many digital marketing strategies available, you shouldn't expect your employees to stay on top of them anymore that you would expect the marketing agency to know how to run a business in downsizing. While there are many strategies to choose from, these are the most popular and successful:
Search Engine Optimization (SEO) – adding quality SEO content to your website, you will attract the attention of the various search engines, increasing your page rank, and making it easier for your customers to find you.
Social Media – social media services like Twitter, Instagram, and Facebook have become one of the best ways to stay in touch with your customers and increase the number of referrals you get.
Email Campaigns – using direct advertising campaigns is still cost-effective, providing you have a properly managed campaign.
If you are already using services such as these, you already know their value. Even if you are not sure a digital marketing campaign is right for you, let ChoiceLocal show you how we can make these services work for you and give you a great return on investment. At ChoiceLocal, our typical client receives $15.54 back for every $1 in marketing investment they make with us.
Download Our Free Guide to Downsizing Industry Marketing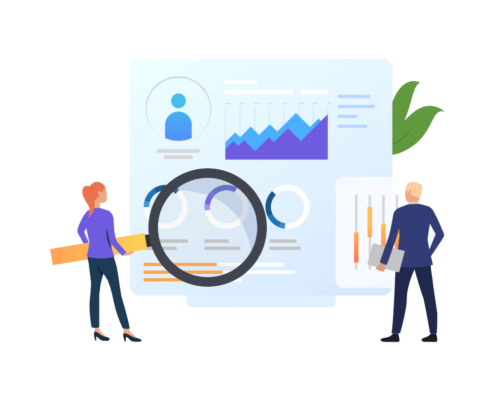 Is Digtal Marketing Right for You?
While you might be experts in your line of business, you probably aren't experts in the field of digital marketing. By hiring ChoiceLocal, you have a team at your disposal that can help market your business by focusing on marketing tactics that will best benefit your business. This will give you the time needed to run your business more effectively.
Get Started with ChoiceLocal Today
Are you ready to take the next step? Request a free marketing strategy from ChoiceLocal today.