Relocation Marketing in the Digital World
In a world where more people are turning to the internet for almost everything, businesses continue to look for new and innovative ways to present a better online experience for their clients. With the appropriate digital marketing, your relocation business will see a more substantial traffic flow, which can lead to an increase in of customers.
Today's customers prefer to use social media and search engines such as Google, Bing, and Yahoo to not only find the type of relocation companies available in their area but also the best services at the most budget-friendly prices. Creating a digital relocation marketing campaign that takes advantage of a wide range of marketing tactics is a proven way to bring in new customers and retain current clients.
Are There Specific Digital Marketing Strategies That Will Work for Your Business?
There are a multitude of digital marketing strategies and services included in a comprehensive digital marketing plan. However, depending on the nature of your business, you may only need to use a selection of them to achieve your desired results.
Some of the highest value services include:
Quality SEO Content – by including quality content on your website, customers are more likely to find you by using search engines like Google.
Social Media – social media services like Facebook, Twitter, Instagram, and others make it easier to connect with customers and gain the referrals your business needs to grow.
Email Lists and Ads – these provide a direct approach to reaching customers that can be used for your latest offers and deals.
If you already have a digital relocation marketing plan in place, you probably know how useful it can be. On the other hand, if you're not sure these services are right for your relocation business, let ChoiceLocal show you our case studies outlining the success of our digital marketing strategies. We can use these to show you which services will work best for your business and provide you with feedback on your site and current standing in the digital world.
Download Our Free Guide to Relocation Industry Marketing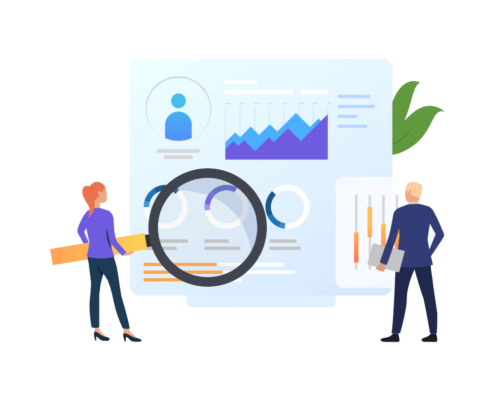 Why Should You Trust a Digital Marketing Agency?
No matter which digital marketing agency you choose, they aren't likely to be experts in the relocation business. But, at the same time, your team shouldn't be expected to comprehend the digital marketing world fully. By hiring a professional service to handle your digital marketing campaign, you can let them take care of this critical aspect of your business. At the same time, you can focus on taking care of your customers.
Get Started with ChoiceLocal Today
Are you ready to take the next step? Request a free marketing strategy from ChoiceLocal today.