Digital Marketing for Painting Companies
Like with many local industries, painting companies often are faced with stiff competition. To make your painting business stand out from the crowd, you will need to be ahead of the curve on turning property owners into clients.
How Can Digital Marketing Help?
Digital marketing is a broad term that can include a wide range of online marketing services to help your business stand out from competitors.
Digital marketing is a useful tool for painting companies looking to break into a local market. It can help your business increase its presence, visibility, and authority in the online space. When digital marketing is done right, the clients come to you!
At ChoiceLocal, we use a wide range of marketing methods like:
On Site Optimization (SEO): Our goal with SEO is to make your painting business be the first to pop up when someone googles key phrases like, "painting companies in my area"
Pay Per Click (PPC): Through the use of paid advertising and sponsored search results, our PPC team can get your business in front of your target audience
Social Media: Our social media team will help establish your brand on your social platforms and help establish customer relationships
Site Audits: On top of SEO, we will also ensure that your site is easy to navigate, engaging and showcases your services, prices, and call to action buttons
Download Our Free Guide to Painting Industry Marketing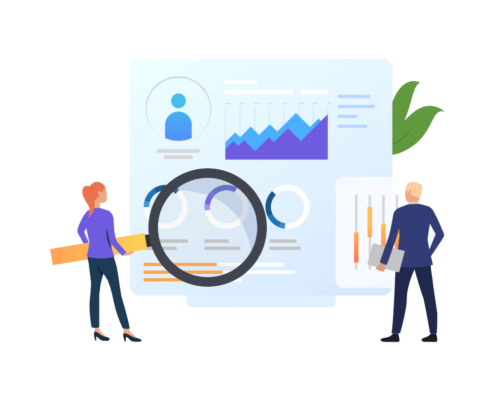 Keeping Track of Successes and Opportunities
When working with ChoiceLocal, we will keep track of how your campaigns are performing. Every month, we will update you on how many customers are clicking to your site, where they're coming from, and when they call.
As we gather more data we will also be able to make adjustments to your campaign to increase effectiveness. If one tactic isn't working, we will adjust your strategy until we see success!
Get Started with ChoiceLocal Today
Are you ready to take the next step? Request a free marketing strategy from ChoiceLocal today.