Perfecting Marketing Tools for the Pest Control Industry
Finding a good digital marketing plan that works for your business is hard enough when you don't work in a niche industry. When you do work in a specific industry – like pest control – it can be harder to come up with a plan that works for your business. What works for larger brands or companies won't work for you.
Coming up with a unique strategy that fits the field you're in and your business can be a key step to growing your business, earning you more customers and helping you retain the ones you currently have.
Creating a Pest Control Marketing Plan
It can be easy to latch on to one strategy and tool and say that's all you need to make your business successful. But just having a successful social media page for your business won't matter if you don't have a webpage to go along with it or ways to track the engagement on your pages.
To effectively market your business, you'll need to consistently utilize multiple tools and services cohesively. These elements will need to work together towards the ultimate goal of growing your business.
Download Our Free Guide to Pest Control Marketing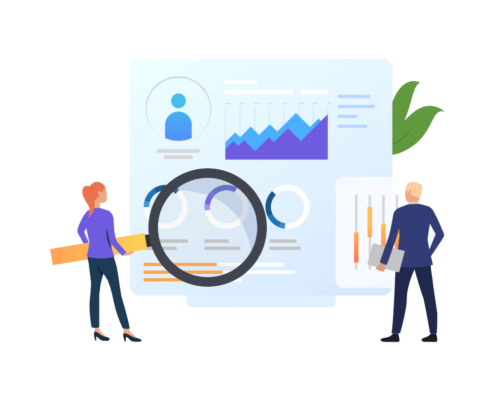 What Tools Will Help?
Some of the tools that a marketing specialist might recommend you use in the pest control industry are:
Social Media Marketing. Creating tailored posts to get engagement, as well as creating ads to attract new followers
Search Engine Optimization. Posting blogs to your webpage on a set schedule, offering expert advice for your industry to set you apart and help your Google rankings
Automation and Analytics. Automated marketing techniques to quickly follow up on leads and data to continuously drive your campaign forward
How Long Does it Take?
Some business owners, regardless of the industry, tend to think they only need to do one thing to market their business and then it's done. But businesses need to consistently market their business to their existing customers and potential new ones, using a variety of techniques.
Your pest control marketing plan will be fluid, changing with the world around you and as the industry changes. It'll also be consistent, improving your online presence and building trust between you and your clients.
Contact ChoiceLocal Today
Reach out to ChoiceLocal today to learn more about marketing tools for the pest control industry.
Are you ready to take the next step? Request a free marketing strategy from ChoiceLocal today.