Restoration Marketing to Grow Your Mitigation Company
ChoiceLocal works directly with your restoration and mitigation company to help drive revenue and recruit top talent. Our restoration marketing services help partners dominate their local search visibility and improve their lead volume with quality, consistent leads.
Download Our Free Guide to Restoration Marketing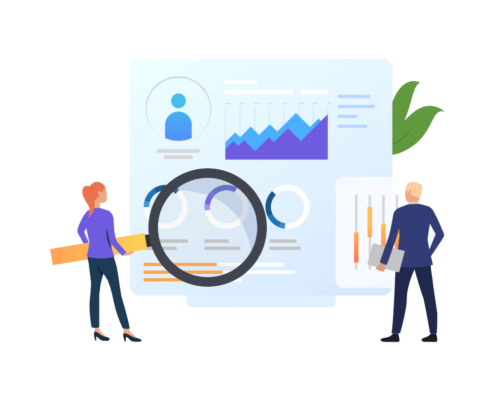 What Makes Us Different?
We Are ROI-Driven
Before you begin working with us, your mitigation company will receive a Free Local Marketing Strategy with revenue, new customer, and return on investment projections. If there is not a high likelihood of tremendous ROI, we are honest with you – we will share feedback and restoration marketing strategies to help you find future success and will remain a sounding board for you down the road.
We Give Your Business Local Search Domination
We specialize in local and franchise marketing for restoration and mitigation companies such as yours. Because most of our clients' local marketing needs are very similar despite serving different localities, ChoiceLocal is able to replicate successful strategies and tactics across our partner network. Repeating proven strategies provides each mitigation company with superior revenue and return on investment through lower cost and higher productivity marketing solutions. Once we have your initial solution in place, we are able to fine-tune to the unique attributes of your service area.
We Deliver New Customers
We deliver new customers through a proven set of restoration marketing solutions that we customize to each local mitigation company. Our services range from building your website, driving leads and calls, helping you close business, tracking performance, and making it simple. Our mitigation marketing services are designed to help increase your revenue stream by increasing non-insurance referral clients to your website while also driving insurance referrals by building your brand authority and helping communicate your expertise in the industry to insurance agents.
No Long-Term Contracts
All of ChoiceLocal's partner engagements have a 60 day opt-out. Our 94 percent annualized client retention rate is proof that we constantly work to generate a positive ROI and earn your business.
Expanding Your Business with Recruiting Services
ChoiceLocal's turnkey recruiting solution, ChoiceLocal Recruiter, helps increase your mitigation company's capacity by delivering top-notch applicants for positions such as technicians, mitigation workers, general contractors, and laborers.
We make restoration marketing easy for you by providing you with a dedicated Account Executive who understands your business and is your primary point of contact at ChoiceLocal.