Home Improvement Marketing: Grow Your Home Improvement Business
Home improvement services are some of the most sought-after on the internet. Help your business stand out and make the most of its digital presence by utilizing expert home improvement marketing services from ChoiceLocal. We offer a wide array of digital marketing services that:
Drive more home estimates
Improve digital visibility across all online channels, including Google, Reviews, Social Media, and online local listings vendors
Remain top of mind with potential leads as they work through the decision-making process
Enable your business to respond to increased lead generation more effectively
ChoiceLocal's combination of search engine optimization (SEO), marketing automation, pay-per-click advertising and social media marketing has your business covered on all aspects of home improvement marketing. We also provide customer relationship management solutions and recruiting. ChoiceLocal's monthly reporting keeps you informed, and we constantly adjust your strategy to help your business grow.
ChoiceLocal's average home improvement partner receives $12.84 for every $1 they invest with us.
Download Our Free Guide to Home Improvement Marketing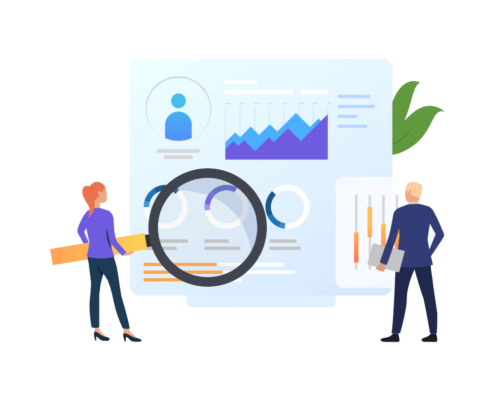 What Makes ChoiceLocal Different?
ROI-Focused
Before you begin working with ChoiceLocal, you will receive a free marketing assessment and strategy that provides projections for lead generation, revenue and return on investment. Each of these strategies is customized based on your industry and your service area. If there is not a high likelihood of ROI, we are honest with you – we share feedback and strategies to help you and remain a resource for further assistance down the road.
Local Search Domination
ChoiceLocal's specialty is local online marketing for franchises just like yours. Since our clients' home improvement marketing needs are similar, we can replicate successful tactics and strategies quickly and effectively. Repeating proven strategies provides superior results with a higher return on investment over time. It also allows ChoiceLocal to work with your business to develop more specific approaches to problem areas when and if they arise.
We Deliver More Home Estimates
ChoiceLocal's proven solutions are customized to each location we serve. These include website development/updates, driving web leads and phone calls through SEO, PPC, social medial, customer relationship management, marketing automation and personalized strategy. We help you close business, track performance and make life simple.
No Long-Term Contracts
All of ChoiceLocal's partner engagements have a 60-day opt-out. This means if you're not happy with our services, you can cancel at any time. Our 94% retention rate is proof positive that we are working every day to earn your business by generating positive ROI and bringing in more home estimates for your business.
Contact Our Marketing Agency Today
Are you ready to take the next step? Request a free marketing strategy from ChoiceLocal today.