ChoiceLocal Goes to the Cleveland Guardians Game
Following their monthly meeting on Tuesday afternoon, the ChoiceLocal team met up for a fun outing and this time it was a trip to Progressive Field for the Cleveland Guardians game. The team made its way to club-level and enjoyed all the sights, sounds, and food, that the ballpark had to offer.
The Minnesota Twins were in town, and the Guardians are currently sitting just behind them atop the American League Central. The hometown team escaped with a 3-2 victory, and nothing but high fives and smiles were all around. We'd call that a successful day!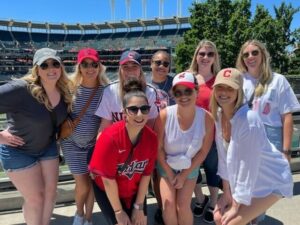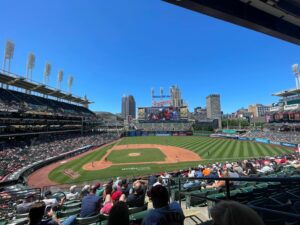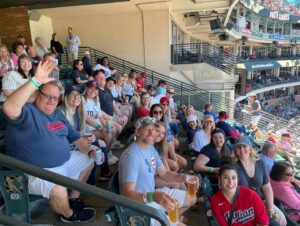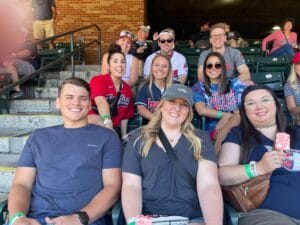 Since our team works remotely, it's always nice to get together when we can and enjoy each other's company. The day spent at Progressive Field was just another example of how our team stays connected, welcomes our newest teammates, and has fun.
Our team has learned how to adapt and thrive in a remote workforce and has a strong sense of camaraderie and trust from afar. One of the core values of the company is family, and when we get together, we certainly feel like one. What a great day!
About ChoiceLocal
ChoiceLocal is a franchise marketing agency that is dedicated to leading a purpose-driven business as the first and only franchise marketing agency with a money-back guarantee. This has led to successful partnerships with more than 50 franchise brands and a spot on Inc. 5000 fastest-growing companies. The core values are driven not only by the digital marketing work that is done but reflected in each person that becomes a teammate. Teammates are volunteering in their local communities every quarter and making a difference to those around them. Named a top workplace for four years straight, ChoiceLocal is dedicated to making the lives of all those it's involved with better.